World Education Leadership Symposium 2022
September 28-30, 2022, 3 - 7 pm CEST, online conference
School and leadership between revolution, tradition and exhaustion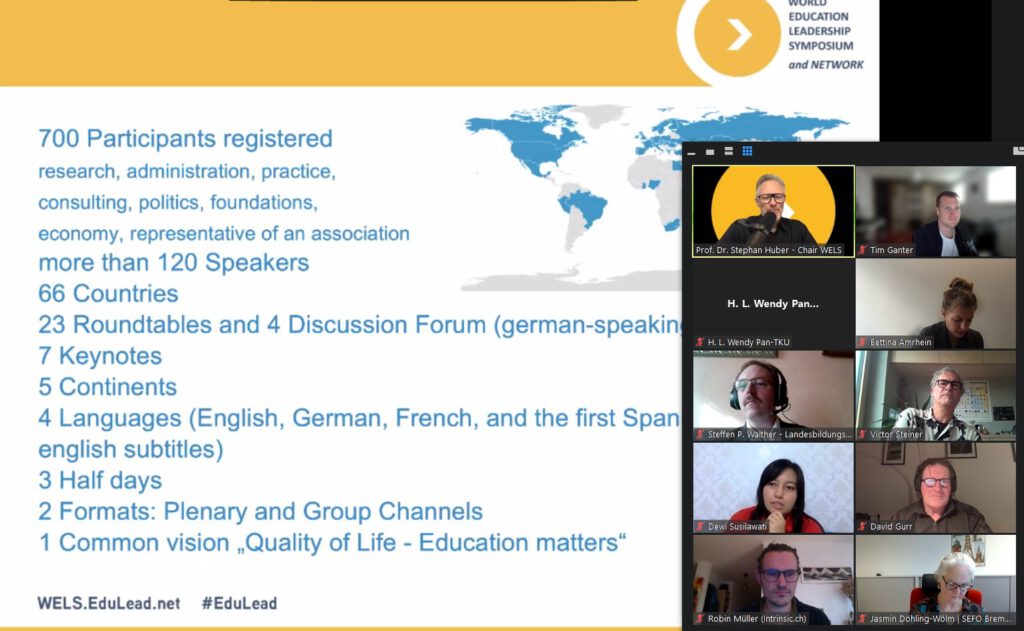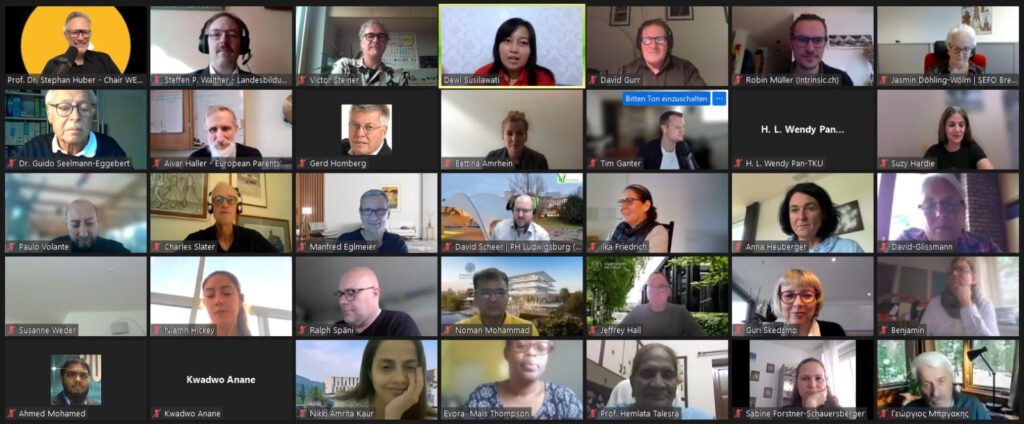 At the symposium you can:
Deepen knowledge – further education – critically reflect on practice – be inspired – pursue ideas – get to know current developments and research
Understanding complex relationships – designing solutions – further developing quality – helping to shape the future of education
Exchange ideas with national and international experts from various fields cultivate professional relationships – make new contacts – expand your own network
For more than 15 years, the symposium has been the largest international specialist conference on education and leadership issues in the entire European region.
Every two years, more than 850 education experts from around 75 countries from practice and science exchange views on sustainable solutions at the symposia in Zug.
350 speakers designed the trilingual program with a total of 220 presentations and workshops.
In 2020, 1,200 experts from 90 countries took part in the first online conference of the symposium.